Jeffrey Strauss, D.D.S. General Dentistry
Dental Implant Restorations
Dental Implant Restorative Crowns And Denture Supported Implants In Vero Beach, FL
If you currently have a dental implant or multiple implants that are causing problems, contributing to pain, or are just several years old, Jeffrey J. Strauss DDS can help you restore the implants to their full function and condition. Contact our office today to schedule an evaluation of your current dental implants, where Dr. Strauss can see if any of them need a restoration procedure to maintain your overall health and comfort.
What Is A Dental Implant?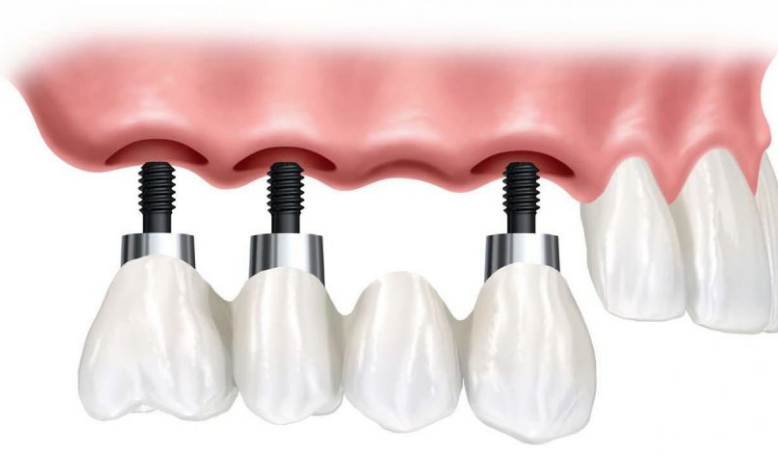 Dental implants are used to replace the root of a tooth. They are anchored to the jawbone as a base for an artificial tooth, a set of dentures, or a even full set of implants in place of dentures. When any replacement teeth are held in place by dental implants (not adhesives, for example) they are called overdentures.
This restorative technology is a modern way to treat a damaged or diseased tooth that is beyond repair, replacing it with an artificial dental foundation custom-made to blend in naturally with your jaw and other teeth. Not only does this maintain your even and full smile, it helps you keep all of your abilities to eat and talk normally. Like any restoration, implants require good, consistent oral hygiene and proper care to ensure they last a long time.
To avoid future infection and decay any remaining teeth, as well as preserve the implant for as long as possible, brushing two to three times each day and flossing daily is critical. In this sense, you'll care for your dental implants in exactly the same way as your natural teeth — with regular oral hygiene that will extend your smile through all stages of life. However, sometimes you may need parts or all of the implant restored, and Dr. Strauss can examine your implants alongside your regular teeth during a regular checkup or special appointment to determine if any adjustments should be made.
Crown Placement And Restorations
Dental restorations in the form of a crown or a replacement tooth anchored to an implant "restore" your regular smile and eating or talking ability. While your dental specialist may need to perform surgical procedures to place and anchor a new implant, you can contact our office for adjustments and fittings related to the visible upper part of the dental restoration. This might involve just a single tooth, or your implants may support multiple teeth through crowns, bridges, or even a full denture set (an alternative to using adhesive gels for dentures). To complete or alter the visible replacement teeth, our office works with a local dental lab for custom-made dental products that are made entirely in the United States, ensuring a high level of quality and shorter turnaround times when you need professional care for your implant restorations.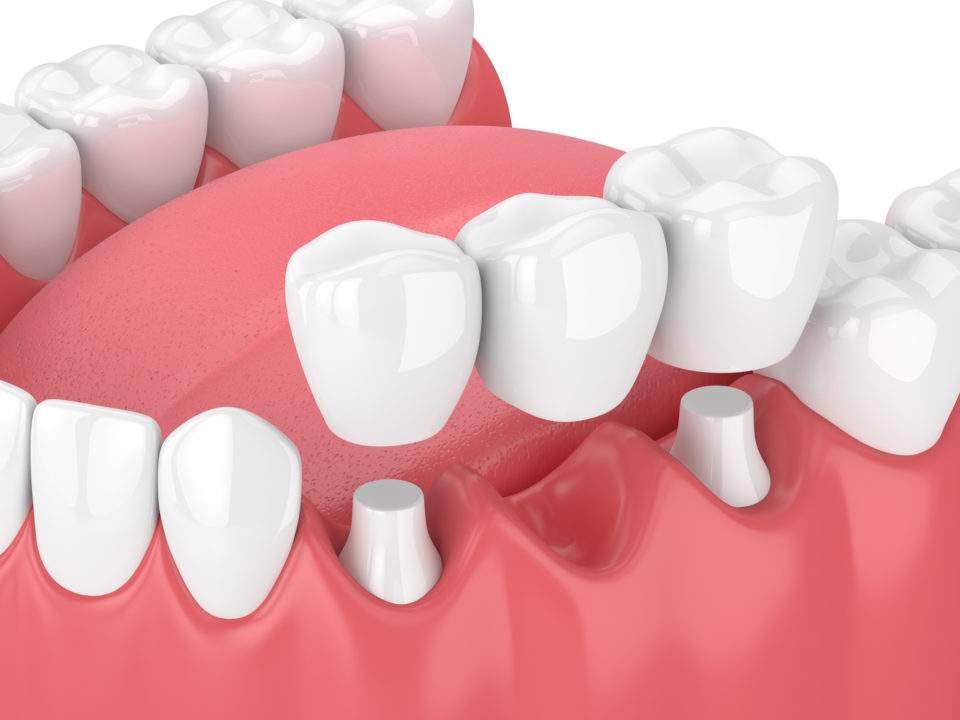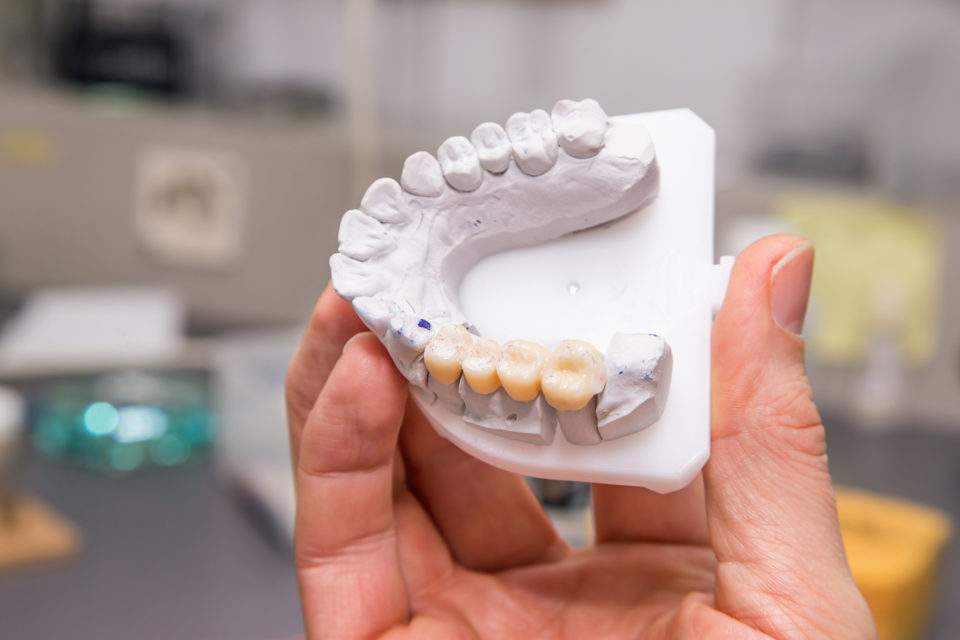 Dental Implant Bridges Vs. Partial Dentures
If you are missing several teeth, you have a few restorative options to discuss with our staff. Partial dentures can be designed to fit into the gap between teeth and attach to a tooth on either side with clasps (visit the Dentures page to learn more). An implant-supported bridge has a final result that looks similar, because the replacement teeth are created to blend into the gap and leave your existing teeth in place. The difference is that the bridge is bonded to two implants permanently placed in the jaw, and doesn't put any strain on the surrounding teeth. Ask us which option is best for you, and we'll help you make a choice to restore your smile based on the condition of your teeth and jaw.