Jeffrey Strauss, D.D.S. General Dentistry
Veneers
Brilliant, Natural-Looking Veneers In Vero Beach, FL
If you've lived with misaligned, uneven or irregularly shaped teeth, porcelain veneers are a simple solution to erase the problem without surgery. Each one is custom made based on a personal mold made to fit over your existing teeth and color-matched with our expertise to create a solution that's virtually invisible. Jeffrey J. Strauss DDS only uses materials made in the United States from a local dental lab our office knows and trusts. The veneers you receive will be the best quality with a natural color and appearance that blends into your smile. While Veneers are a great option for most, not all will be a candidate for this cosmetic option. Please call today for an evaluation and get the best recommendation for your smile from Dr. Strauss.
What Are Veneers?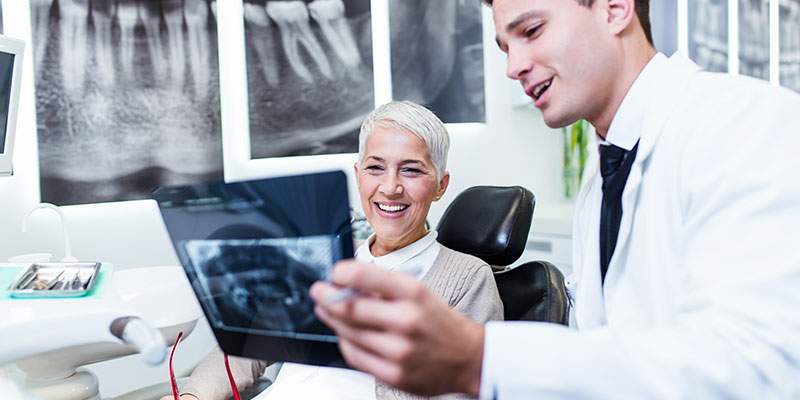 A veneer is a thin piece of porcelain that adheres to your existing natural teeth. Unlike your natural teeth, however, a veneer can be custom-colored and shaped to form a smooth façade that hides any minor blemishes, discolorations, or chips in your natural tooth. Veneers are popular with our patients in Vero Beach because they offer a fast, painless, and non-invasive way to improve a smile.The process usually takes a few appointments, starting with an evaluation of which teeth need veneers. Dr. Strauss will create a mold to determine the right shape and select a porcelain shade from our samples that matches the teeth around the veneer for a natural blend.
Then, our local dental lab will fabricate each veneer as a custom piece just for you. When complete, you can return to our office for Dr. Strauss to bond each piece of porcelain to your teeth and perform any adjustments. This process usually doesn't involve any discomfort, as the veneers are placed directly on top of your existing teeth, but our office can provide a local anesthesia if your teeth are particularly sensitive. Once the process is complete, you'll be able to speak, eat, and talk normally as soon as you leave our office, but with a whiter, more even smile!
To care for a veneer or several veneers once you're home, we recommend brushing and flossing normally as you would your regular teeth. As with your natural teeth, coffee, tea, red wine, and other stain-inducing foods should be minimized to keep you veneers and natural teeth as white as possible.
Dental Bonding Vs. Veneers
In addition to veneers, Jeffrey J. Strauss DDS also uses dental bonding as a non-invasive option to achieve a similar effect and improve your smile. This cosmetic dental procedure works by creating a new dental "façade" using a tooth colored material to fill in uneven parts of your teeth so that you have a straighter and more uniform smile. It works well for patients who suffer from tooth decay due to cavities, cracked or chipped teeth, or natural malformations. With a quick buff of your existing teeth, the dental composite can be applied directly to your natural teeth, so your dentist can sculpt it to fit in naturally with your other teeth. Unlike a veneer, this can be completed in one visit, because we don't have to design a custom porcelain overlay for each tooth.