Jeffrey Strauss, D.D.S. General Dentistry
Dentures
Dentures For Vero Beach, FL, Residents
Don't be embarrassed about considering a set of dentures. Thanks to modern dental technology, dentures can look quite natural and do an incredible job of giving you back the ability to speak, eat, breathe, and smile the way you remember. If your existing teeth are sensitive, weak, or painful, or you're missing teeth altogether, make an appointment to see Jeffrey J. Strauss DDS. We'll perform a judgment-free consultation and help determine if you're a good candidate for full or partial dentures. We use materials made entirely in the United States from the highest-quality dental labs.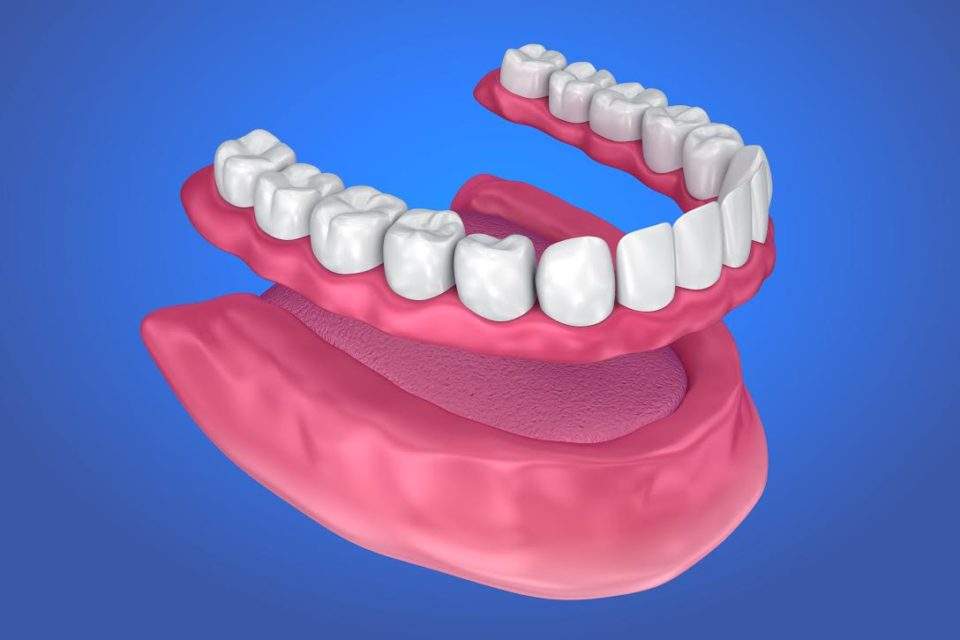 What Are Full Dentures?
Regular dental appointments are an important part of monitoring tooth decay, as periodontal disease can cause bone loss, removing support for your natural teeth and requiring tooth extraction. If your teeth are already loose or painful, however, they may be beyond saving and it's time to look for other options. This condition is usually caused by advanced periodontal disease.
If implants aren't right for you based on cost or medical history, replacing your teeth with a full denture may be the best treatment plan to avoid further infection and restore your healthy smile and ability to enjoy the foods you love. A full denture set replaces all the missing teeth in the upper and lower jaw, sometimes even within the same day while your mouth heals for a longer-term solution (called an immediate denture).
Partial Dentures
Partial dentures are a less-invasive option to manage the same tooth decay issues that would require full dentures should the problem become advanced. Partial dentures simply fill in the gaps between existing teeth, and can be either fixed (permanent, like a type of dental implant) or removable (with the same use and care procedures as full dentures). Using a metal or acrylic base, the partial sets will clasp onto your natural teeth using small wire clips, and our office will choose false teeth that most closely match your other teeth in shape and color for a seamless blend.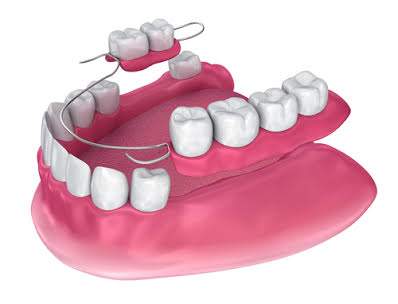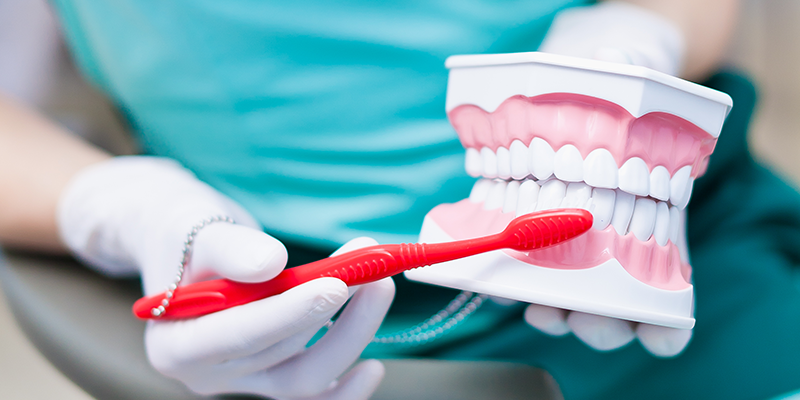 Caring For Your Dentures
Jeffrey J. Strauss DDS can help restore confidence in your smile with a full set of even, white teeth. With custom dentures and a little practice, you should be able to eat, talk and smile normally. For at-home care and cleaning, we usually recommend:
Always follow good oral hygiene practices for your gums and any remaining natural teeth to stay healthy. Make sure to come back for regular visits to check and adjust the fit of the dentures for comfort and long wear.
Before inserting your dentures, brush your gums and tongue in the morning with a soft-bristled toothbrush to stimulate blood circulation and remove plaque buildup. When you're not wearing your dentures, don't let your dentures dry out.
Instead, keep them in water or in a denture cleanser soaking solution as our team recommends.
Try to avoid hard or sticky foods in favor of a balanced diet of softer foods. Always eat tough or chewy food by cutting items into little pieces and chewing them slowly on both the left and right sides of your mouth.